Achieve Youthful Skin with Skinvive Mesotherapy
Danielle Long
October 11, 2023
I had my first ever Botox injections today with Dr. Dahabra. From the moment I walked through the door the staff were fantastic and made me feel welcomed. Dr. Dahabra answered all of my questions and was wonderful with easing my first-timer jitters. Turns out Botox does not hurt nearly as bad as I was expecting, or maybe Dr. Dahabra is just that good. Results are still pending, but I had a great experience and will definitely return for other services.
aubrey keplin
October 5, 2023
Lauren K was the best! She was very accommodating to my schedule and made me feel confident and comfortable in my treatment! I drove all the way from Fort Lauderdale to WPB to go to her and I would make the drive every time!!
Iliyana Buhtiyarova
September 30, 2023
Absolutely love this place! Very clean and neat. The staff is very kind, Dr Dhabra is so kind, gentle and professional. His skills are far beyond my expectations!! I did my first time Botox and I am so happy I put my trust in him. HIGHLY RECOMMENDED. The only place that has so many positive reviews that are actually accurate!! Can't wait to use more services there.
Esmira gheisary
September 28, 2023
The best MedSpa salon with very professional and friendly stuff. Thank you!
Page Weinstein
September 23, 2023
I love this place! I am deathly afraid of needles (I actually pass out every time) but the Dr. is so amazing! He is so professional, patient with me and amazing in his care! I have been going here for years, even when I moved away to Pennsylvania, I still come back to get my Botox done here! I highly recommend!
Sasha A.
September 19, 2023
I've been coming to Beverly Hills Wellness for 2 years now and working with Lena. About a year ago, I started getting the worse acne I've ever had in my adult life. Lena evaluated my face and suggested a few facial treatments to remove the acne and clear my skin. Fast forward to a year later now, my skin has returned to its normal smooth texture and I rarely get any breakouts. I accomplished all this my religiously coming every month and working with Lena. She's a lifesaver that completely saved my skin when I didn't know what else to do! BHWC is my go to for all my beauty treatments now! Love it!
Achieve Youthful Skin with Skinvive Mesotherapy
Achieve Youthful Skin with Skinvive Mesotherapy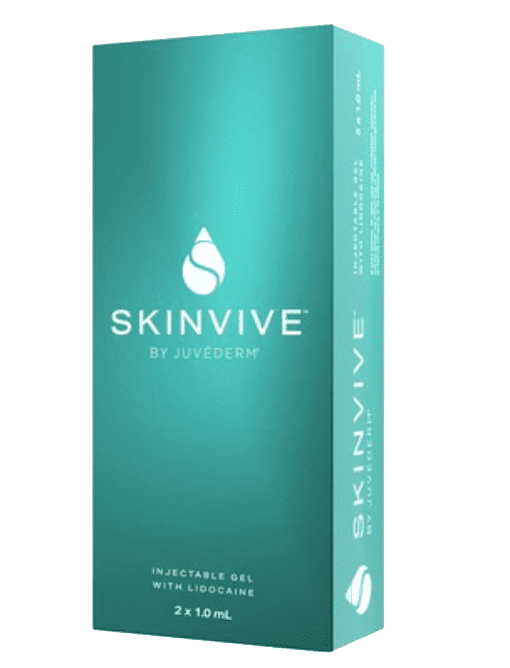 In the ever-evolving world of skincare, it is crucial to stay updated with the latest advancements and treatments that promise to enhance the health and appearance of our skin. One innovative treatment that has been making waves in the skincare industry is mesotherapy. Allergan, a globally recognized pharmaceutical company, has introduced a revolutionary product called Skinvive Mesotherapy. This groundbreaking treatment promises effective skin rejuvenation, helping you achieve healthier and more youthful-looking skin. In this comprehensive article, we will delve into the world of Skinvive mesotherapy, exploring its benefits, how it works, and how it can transform your skin.
What is Skinvive mesotherapy?
Skinvive mesotherapy is a non-invasive cosmetic procedure that involves injecting a specially formulated Hyaluronic acid into the mesoderm, or the middle layer of the skin. This unique technique aims to nourish and rejuvenate the skin from within, promoting collagen production and improving skin texture and tone. Allergan, a trusted name in the skincare industry with a reputation for developing high-quality and effective products, has developed Skinvive mesotherapy as a safe and effective solution for skin revitalization.
The benefits of Skinvive mesotherapy
1. Skin revitalization
One of the most significant benefits of Skinvive mesotherapy is its remarkable ability to revitalize the skin. The specially formulated Hyaluronic acid injected into the skin stimulates the production of collagen, a protein that plays a crucial role in maintaining the skin's elasticity and firmness. HAs also absorb water, hydrating the skin and giving it a healthy look.This stimulation results in a more youthful and radiant appearance, as well as a noticeable reduction in the appearance of fine lines and wrinkles.
2. Improved skin texture and tone
Another noteworthy benefit of Skinvive mesotherapy is its ability to enhance the overall texture and tone of the skin. Skinvive injected into the skin promotes cell regeneration and repair, leading to a smoother and more even complexion. This can be particularly beneficial for individuals with uneven skin tone, helping them achieve a more flawless and radiant complexion.
3. Minimally invasive and minimal downtime
In contrast to invasive cosmetic procedures such as facelifts or laser treatments, which often require significant recovery time, Skinvive mesotherapy is a minimally invasive procedure that requires minimal downtime. The injections are administered using a fine needle, and most individuals can resume their daily activities immediately after the treatment. This makes Skinvive mesotherapy a convenient and practical option for those with busy lifestyles looking for effective skincare solutions that won't disrupt their daily routines.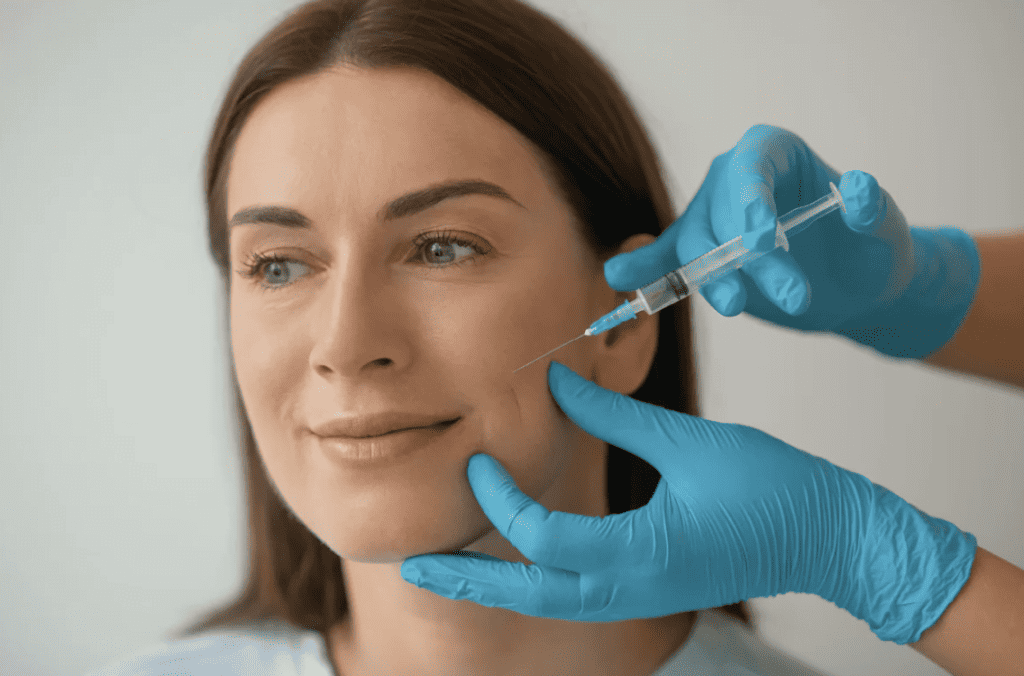 4. Customized treatment
Recognizing that each individual's skin is unique, Skinvive mesotherapy offers customized treatment plans. The product injected into the skin can be tailored to address specific skin concerns, such as dryness, dullness, or pigmentation issues. This personalized approach ensures that each patient receives the most effective skin type and condition treatment, leading to more satisfactory results.
How does Skinvive mesotherapy work?
Skinvive mesotherapy delivers a carefully selected blend of Hyaluronic acid directly into the mesoderm or the middle layer of the skin. This targeted approach allows the nutrients to be absorbed more effectively, enhancing skin rejuvenation. The procedure typically involves a series of injections, which a trained healthcare professional administers. The number of sessions required will depend on the individual's skin condition and the desired results.
What to expect during and after Skinvive mesotherapy

During the Skinvive mesotherapy treatment, the healthcare professional will cleanse the skin and apply a numbing cream to minimize discomfort. The customized cocktail of HAs will then be injected into the skin using a fine needle. Most individuals experience minimal pain or discomfort during the procedure, describing the sensation as a slight pinching or stinging.
After the treatment, some individuals may experience mild redness, swelling, or bruising at the injection sites. These side effects are temporary and typically subside within a few days. Following the healthcare professional's post-treatment instructions is essential to ensure optimal results and minimize potential complications. These may include avoiding sun exposure, refraining from strenuous exercise, and moisturizing skin.
Is Skinvive mesotherapy right for you?
Skinvive mesotherapy suits individuals looking to improve their skin's appearance and health. It can be particularly beneficial for those with signs of aging, sun damage, or uneven skin tone. However, it is essential to consult with a healthcare professional to determine if Skinvive mesotherapy is the right treatment option for you. They will assess your skin type, condition, and any underlying medical conditions to ensure the treatment is safe and appropriate.
10 Questions and Answers About Skinvive: The Revolutionary Mesotherapy with Hyaluronic Acid
1. What is Skinvive?
Skinvive is an innovative dermal filler developed by Allergan, a leading name in aesthetic medicine. This groundbreaking product hydrates the skin while promoting a youthful appearance. Unlike traditional fillers, Skinvive offers more than just volume. It uses hyaluronic acid, a naturally occurring substance in our bodies, to deeply hydrate the skin and improve its texture and tone. Skinvive comes in a one-cc syringe and is generally administered on both sides of the face for optimum results.
2. What Makes Skinvive Different from Other Fillers?
The uniqueness of Skinvive lies in its specialized composition and FDA approval. Skinvive offers hydration and minimal volumization thanks to its hyaluronic acid content. It is a mesotherapy with hyaluronic acid, scientifically proven to hydrate skin. It's the first FDA-approved mesotherapy injectable, ensuring safety and efficacy.
3. How Long Does Skinvive Last?
Skinvive offers lasting results, ranging from 6 months to a year. The longevity of its effects is another factor that sets it apart from other cosmetic treatments. It allows you to enjoy the benefits of hydrated, glowing skin without frequent touch-ups, thus offering beauty and convenience.
4. How Many Syringes of Skinvive Do I Need?
For the best results, it is usually recommended to administer one syringe of Skinvive on each side of the face. This ensures uniformity and optimal hydration, creating a balanced, natural look.
5. Is Skinvive Safe?
Skinvive is FDA-approved, making it a safe option for mesotherapy with hyaluronic acid. The FDA approval signifies that the product has undergone rigorous testing and met all the necessary safety standards.
6. Who is a Good Candidate for Skinvive?
Skinvive suits individuals looking to hydrate their skin while improving its overall appearance. If you have dry, dull, or aging skin, Skinvive can offer a revitalized look without undergoing invasive procedures.
7. Can Skinvive Be Combined with Other Treatments?
Yes, Skinvive can be safely combined with other aesthetic treatments, such as Botox or laser therapy, as long as it is done under the supervision of a qualified healthcare provider. It offers the versatility of being integrated into a broader skincare regimen.
8. What Are the Side Effects of Skinvive?
While Skinvive is generally considered safe, minor side effects may occur, such as redness, swelling, or tenderness at the injection site. These symptoms are usually short-lived and resolve within a few days. Like any other filler, it is of utmost importance for the injector to avoid injecting the product into a blood vessel. Injecting into a blood vessel with an experienced injector is rare but can lead to potentially severe side effects.
9. What is the Recovery Time for Skinvive?
One of the many benefits of Skinvive is its minimal recovery time. Most people can return to their normal activities immediately after the procedure, making it a convenient option for those with busy schedules.
10. Where Can I Get Skinvive?
Skinvive is available through certified medical professionals specializing in aesthetic treatments. It is essential to consult with a qualified provider to ensure that Skinvive is the right choice for your skincare needs.
By educating yourself about Skinvive, you're moving towards healthier, more youthful skin. This FDA-approved, hyaluronic acid-based mesotherapy promises to redefine the standard of beauty treatments. Make an informed choice and embrace the revolution that is Skinvive.
Conclusion
Skinvive mesotherapy from Allergan offers a revolutionary approach to skin revitalization and rejuvenation. With its customized treatment plans and non-invasive nature, Skinvive mesotherapy is a convenient and effective option for individuals looking to improve the health and appearance of their skin. If you are considering a skin rejuvenation treatment, consult a healthcare professional to see if Skinvive mesotherapy is the right choice. Say goodbye to dull and tired-looking skin and hello to a more youthful and radiant complexion with Skinvive mesotherapy from Allergan. Embrace the future of skincare with this innovative treatment and experience the transformative power of Skinvive mesotherapy.
Why Beverly Hills Wellness Center & Med Spa Stands Out
When you're seeking a medical spa, choosing an establishment that offers a wide range of treatments and provides a highly trained medical team to oversee your journey to holistic well-being is essential. The Beverly Hills Wellness Center & Med Spa in West Palm Beach, Florida, epitomizes these ideals. Led by a board-certified medical spa doctor, our team is dedicated to providing state-of-the-art treatments in a tranquil setting. We offer comprehensive consultations, personalized treatment plans, and ongoing support to meet your wellness goals.
If you've been considering a medical spa visit for your health or aesthetic needs, now is the perfect time to explore your options further. Take the first step towards holistic wellness by contacting Beverly Hills Wellness Center & Med Spa in West Palm Beach at (561) 318-5367 to schedule an appointment. Your journey to a healthier, more radiant you starts with this important step.
https://www.allerganaesthetics.com/brands/skinvive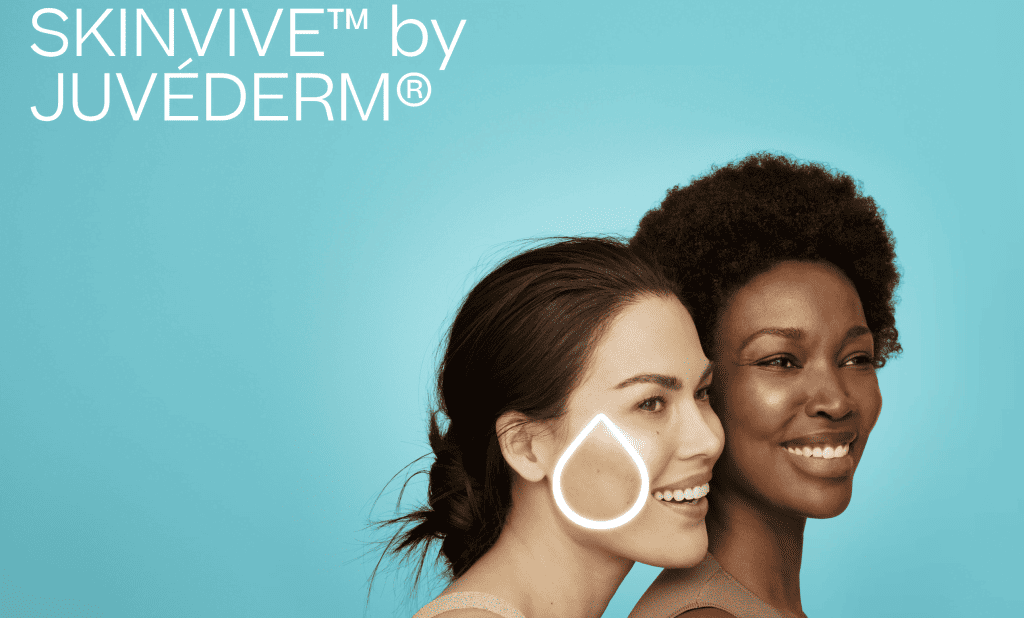 [wpbb-acf-repeater name='video_gallery']
[/wpbb-acf-repeater]