Best Radiesse Dermal Filler in West Palm Beach Gardens Florida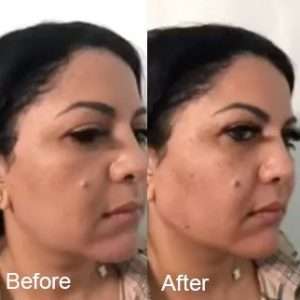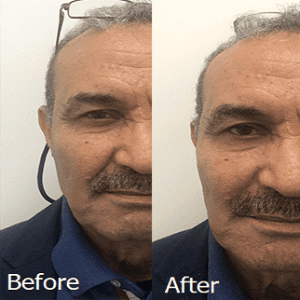 If we talk about cosmetic dermal fillers in West Palm Beach Gardens Florida, Radiesse West Palm Beach Gardens Florida is one of the most versatile and practical existing filler out there. It works by lifting the skin and replacing lost volume through collagen stimulation. Radiesse also improves skin texture and elasticity soon after its injection.
Most dermal fillers in West Palm Beach Gardens Florida are made of hyaluronic acid (HA). Radiesse Dermal filler West Palm Beach is different. Radiesse is made of Ca Hydroxyapatite crystals. It stimulates your own body to produce collagen, a natural element found in the skin. Radiesse filler is a combination of Calcium Hydroxyapatite (CaHa) microspheres carried by an aqueous gel made of sodium carboxymethylcellulose (CMC). When injected into the skin, this mixture acts immediately by producing the facial fullness and filling. With time, the gel is naturally absorbed and metabolized. The microspheres meanwhile stimulate your body to produce collagen to replace the gel.
What are the indications of Radiesse?
Radiesse filler West Palm Beach Gardens Florida can be applied to many areas of the face, such as the jawline, cheeks, and temples. It is not indicated to treat the under-eye area, eyelid area, and lips. Besides, the FDA approved its usage in treating volume loss in the back of the hands.
It rejuvenates the skin by:
Providing immediate lifting and sculpting results.
Plumping up moderate to severe facial wrinkles.
Restoring lost volume.
Stimulating the natural production of collagen.
Acting as an anti-aging skin rejuvenator.
Radiesse provides positive skin results immediately after its injection. Here is a list of some of its other advantages:
It is an FDA-approved product for many indications in the face and dorsum of the hands
It can benefit different patients with diverse degrees of wrinkles.
The product can be applied in more than one facial region.
Its formula produces natural-looking results by stimulating natural collagen generation.
The results typically last from 12 to 18 months in most patients, which is a more extended period than most other fillers.
It comes as a half-cc syringe giving you 50% more volume than other fillers. After the injection, the patient can return to her/his regular activities immediately.
Are you ready for your first or maintenance Radiesse injection in West Palm Beach Gardens, Florida? Then come to our clinic at Beverly Hills Wellness Center and Med Spa in West Palm Beach. We will take great care of you! Do you want to know even more about this technique and our practice? Then check our site at beverlyhillsmedispa.com. You can trust your skin to us. We have excellent professional Aesthetic physicians and Estheticians who will take great care of all your beauty and skin needs!
Is Radiesse a good option for Chin?
Some people would like to add more volume to their recesses chin to give it a better projection. This addition would give the chin a more pointy look and the face a more youthful appearance. Adding Radiesse West Palm Beach Gardens Florida filler to the chin is a great choice for this. Radiesse gives a great structure for the chin bone and it lasts long. The case that it stimulates your own body to produce collagen is an extra benefit here. A chin projection gives a nice contour and projection to your profile as well.