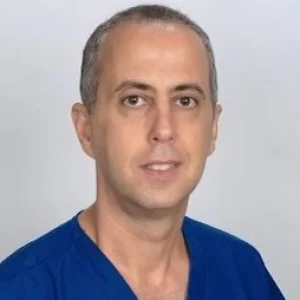 The medical Doctor at Beverly Hills Wellness Center & Med spa is Dr. Dahabra. Dr. Dahabra graduated from Medical School with Cum Laude​
He went on to do medical residency training at the University of Miami/Jackson memorial hospital where he graduated as one of the tops in his class. Dr. Dahabra is multi-board certified by the American Board of Medical Specialties.
He is also trained in Hyperbaric Oxygen Treatment and has been covering this service for many years at Saint Mary's Hospital. Dr. Dahabra is an affiliate professor with the both University of Vermont and Florida Atlantic University medical schools. He is an active participants in the education of their medical students as well as their residents. He is known both to his colleagues and his patients to have very skilled hands and is Nicknamed the doctor with the "gifted hands" in reference to his gentle yet very effective results. Dr. Dahabra has received extensive training in Medical Aesthetics and functional medicine. He is highly trained in Botox and Dermal fillers injections, Mesotherapy, Acne treatments, facial thread lifting and many more procedures. He has extensive practical training at many Medical Spas in the Miami area as well. Dr. Dahabra proud himself to provide the most comfortable and minimal pain treatments during procedures to get the best out of your experience. He'll meet you before any intervention to answer any questions regarding your procedure and to plan a unique plan that fits your health and beauty goals.
He is also highly trained in the functional medicine field and will help you in discovering the root of your medical issues rather than just masking the symptoms with conventional pharmaceutical treatments that comes with many unwanted side effects and many times prove to be unsuccessful.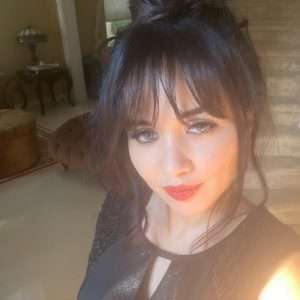 Cofounder of Beverly Hills Wellness Center & Med Spa​
Dr. Naanaa received her Doctorate degree in pharmacy from Palm Beach Atlantic University. She went on to open her own compounding pharmacy that specializes in making special medications such as hormone replacement therapy and vet medications.
After that , she worked at a clinical research company studying a new infusion medication aiming to help Alzheimer's patients. Due to a medical condition in her pregnancy in 2015, she had to stop working and focus on her health. She became intrigued with alternative medicine and organic products and decided to take certifications in compounding organic skin care products from two very known organic skin care schools in England. She is always delighted to make skin care creations and make everyone feel beautiful ❤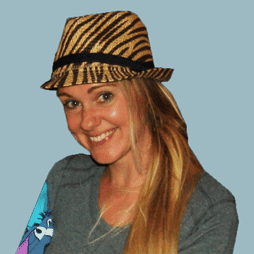 Sheila started off in the beauty industry 16 years ago as a make-up artist for a photo studio, followed by Merle Norman Cosmetics.​
While working there she was intrigued by-products to actually treat the skin before slapping on the make-up. This is where her love and passion for skincare grew. From there Sheila graduated Aesthetic school in 2008.
Since graduating she worked for day spas and a holistic dermatologist in Westport, CT who was a great mentor and a wealth of knowledge. On that journey, she has learned many modalities, had hands on a ton of training and continue to educate herself constantly. Some of her certifications include Body Sculpting, Venus Concept, Cryoskin, Vi Peels, Cryotherapy, micro-needling, Fibroblast plasma pen,PiXel8-RF microneedling, and many other different courses. Her newest accomplishment is the Laser license in 2019.
In her own words: My clients often ask me, "which treatment I like doing best?' I honestly love it all! I love helping people feel confident and educating my clients. Its so nice to be able to treat anyone from acne, anti-aging, cellulite reduction, old scarring or just a little pick me up glow!
I enjoy going to work and it shows: also allows me to have the flexibility to take care of my family. Life is about balance just like our skin needs!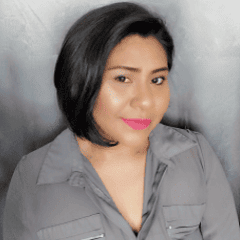 I'm Gabriela. I have had a passion for the beauty industry my whole life.​
Upon graduation, I started out from the bottom as a shampoo assistant and worked my way up to be a successful stylist with a solid following.
Subsequently, I shifted my focus to waxing and began working as a wax tech. During this time I discovered my love for skin and focused to become a skincare specialist and little by little built up my skills. My duty as an artist is to make people feel happy and beautiful in their own skin. I also strive to create a routine of skincare that is easy to follow up with at home. I specialize in different techniques of skincare targeting to younger, healthier and glowing end results. But my passion for skin has caused me to strive for unlimited creativity.
Permanent Makeup knows no limits. Every day is enriched with innovative ideas, new techniques allowing me to achieve more and more realistic treatment effects and best of all involves a lot of creativity. With it, you are able to make your own masterpiece. It's my way of diversifying myself and keeping my clients mentioning my name as their artist. I had always loved the challenge of understanding color behavior on hair and now on skin. Your skin is my canvas and I love being able to paint on a beautiful new color that brightens up any natural beauty. l carry out my profession with passion and commitment. I'm still depending on my knowledge to gain new skills every day and at any opportunity. I believe that continuous improvement guarantees the highest service and that is an undeniable attribute of my passion. My goal as a PMU artist is to enhance your natural beauty.
My skills: Permanent Make-Up ( Microblading, Powderbrows, Nano Blading, Permanent Lip Blush, Permanent Eyeliner), Full Body Wax and Skincare treatments.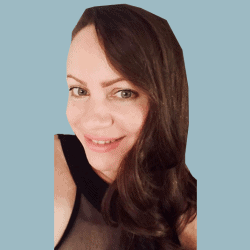 I graduated as a Cosmetologist in 1998 and in 2010 I became an Esthetician.​
I grew up with severe acne and I wanted to learn about skincare, not only to help myself but others with the same problem. I enjoy being able to enhance my client's natural beauty to inspire confidence in themselves.
I'm highly trained in skin care treatments such as European facial, deep cleansing facial,anti-aging facials, acne specialist, microdermabrasion, microcurrent, medical peels, dermaplaning, micro-needling face waxing, eyebrow shaping, and body treatments.
In my free time I love learning new facial techniques practicing aromatherapy and walking my dog.