Best Dermaplaning Treatment in West Palm Beach Gardens Florida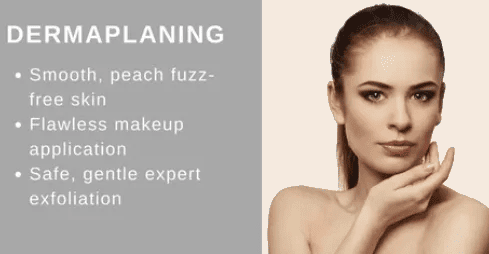 Dermaplaning is a popular cosmetic procedure. It involves the removal of superficial and mainly dead skin layers. It is an exfoliating procedure which is performed by a qualified doctor or a medical aesthetician. Dermaplaning treatment procedure is similar to shaving, but it is associated with many health and skincare advantages. It improves the skin surface and results in smooth skin. It is not an invasive procedure, and skin is not punctured or penetrated. The aim of this dermatological treatment is the removal of facial hair along with dead cells from the epidermal skin layer. Dermaplaning West Palm Beach Gardens Florida treatment is beneficial for anti-aging signs and symptoms such as wrinkles, acne scars, and pigmentation. If you are planning for dermaplaning at west palm beach, then it is essential to know about the procedure and the best clinic for dermaplaning at west palm beach. Dermaplaning is an effective and safe procedure, and it has many health and beauty benefits
The dermaplaning treatment procedure is straightforward. At Beverly Hills Wellness Center and Med Spa, we explain the process to you before and during the treatment. In dermaplaning, the aesthetician uses a thin scalpel and gently scratch the top skin surface to remove the old dead surface of the skin. Dermaplaning is exceptionally beneficial for skin health. It removes the dead layers of skin cells which might result in clogged pores and excessive oil production.
Dermaplaning procedure can reveal the fresh layers of skin cells, which improve the facial appearance of the skin. The dead skin cell often leads to blemishes and acne. Therefore, dermaplaning is very beneficial in preventing these skin problems. The dermaplaning tool has a sterile, single edge blade that removes the top skin layer with ease and without causing any damage to the skin. The device is used at a 45-degree angle, and it is very safe in professional hands.
Dermaplaning West Palm Beach Gardens Florida for sensitive skin requires extra care; therefore, it is recommended to consult a certified professional to avoid any further complications.
The dermaplaning is a painless procedure, and there are no severe side effects reported . However, slight complications are associated with almost every skincare treatment, such as redness of the skin might occur. Individuals might feel redness of face for a couple of hours.
We evaluate and assess your skin type before any cosmetic procedure. We take extra precautions if needed depending on your skin type and sensitivity. At Beverly Hills Wellness Center and Med Spa, we have a protocol to treat patients with sensitive skin. Our products are fresh and organic and devoid of any additives or preservatives. These products will help people with or without sensitive skin tremendously.
A Common Misconception about Dermaplaning in West Palm Beach Gardens florida
Many individuals think that baby hair will grow thicker and cause problems after Dermaplaning. However, Scientific research, studies, and literature review about hair and skincare suggest that after dermaplaning baby hair does not grow thicker. Leading dermatologists across the world agree with this statement that dermaplaning not only removes the hair but also reduce hair growth.
Dermaplaning has gained popularity due to its effectiveness and rare adverse effects. It is a non-invasive procedure and accomplished with gentle, feathering strokes without causing any damage or injury.
The following are of some of the essential benefits of dermaplaning.
1) Removal of fuzzy hair: Dermaplaning is the best cosmetic procedure for the removal of fuzzy hair. It is the most effective method to get rid of fine hair and dead facial cells.
2) Healthy for skin: Dermaplaning is great for the skin because it removes the dead cells and reveals the new cells. It improves the surface of the skin and results in a fresh and glowing skin.
3) Smooth Skin: Demaplanning is the best choice for those who have dull and rough skin. The dermaplaning results have shown significant improvement in the skin. This procedure promotes smoother and softer skin.
4) Acne scars: Dermaplaning is beneficial in treating acne scars and skin pigmentations in conjunction with other treatments.
5) Suitable for all skin types: Another benefit of dermaplaning is its suitability for all skin types. Skincare professionals recommend this treatment, and this procedure has countless skincare benefits.
6) Anti-aging: Dermaplaning is best known for its anti-aging benefits. It is associated with improvement of fine lines.
7) Highly effective treatment: Dermaplaning is rated amongst the safest cosmetic procedures with minimal to no severe adverse effects reported.
8) Better makeup application: Dermaplaning makes the skin smoother, and all the rough patches are cleared. The makeup after dermaplaning seems more even and more seamless, giving you the perfect makeup look!