Wellness Center & Med Spa

The Best Medical Spa near me, in West Palm Beach Florida fl 
Located in the sunny city of West Palm Beach, Florida, Beverly Hills Wellness Center & Med Spa is a beacon of rejuvenation and wellness, it is the best medical spa near me. More than just a medical spa, our establishment is a sanctuary that embodies the healing spirit of nature. As a locally-owned and operated med spa, we are deeply rooted in our community, providing a luxurious, unique facility that stands unrivaled in its offerings.
We have garnered a reputation as the best medical spa in West Palm Beach Gardens and for good reason. At Beverly Hills Wellness Center & Med Spa, we are more than just skincare and wellness professionals; we are passionate nature lovers who firmly believe in organic and natural ingredients' healing and beautifying power. Our philosophy champions a holistic approach to beauty and wellness, and our services reflect this core belief.
Creating our nature-inspired center took a full year of careful planning and design. We didn't just want to create a spa – we aspired to develop a sanctuary where the outside world slips away, replaced by an atmosphere of serenity and healing. Each treatment room is meticulously designed to represent elements of nature – Fire, Earth, Air, and Water. This unique design provides a soothing ambiance and enhances the holistic experience, providing a deeper connection to the world around us.
We take immense pride in our unique Beauty Bar among our many exceptional features. Here, Dr. Naanaa employs her expertise in the field to craft customized skincare products tailored to each client's individual needs. These products, made with organic ingredients, are bespoke solutions designed to effectively address your unique skin care needs.
At Beverly Hills Wellness Center & Med Spa, we combine the science of aesthetics with nature's healing touch to provide our clients with holistic, effective treatments. We are more than just a med spa – we are a wellness haven that believes in the power of nature, and the results speak for themselves. Visit us and experience the best that West Palm Beach Gardens offers.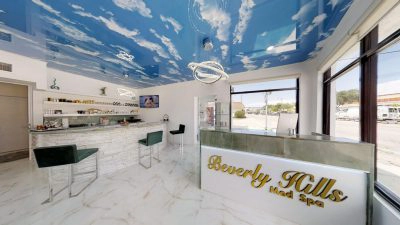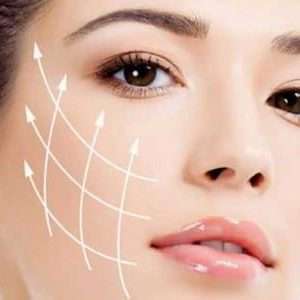 There are two main types of threads.  The first one acts as fillers and you place them under skin.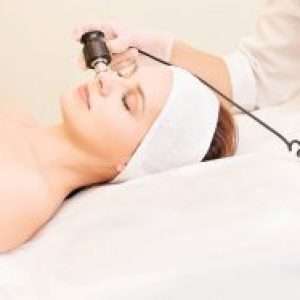 RADIOFREQUENCY
MICRONEEDLING
Bi-Polar Radiofrequency system that will disperse micro needles deep within the dermis to produce.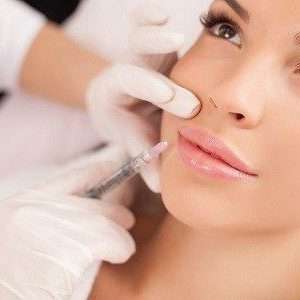 Bellyful contains collagen, which is a natural substance found in the skin's structures.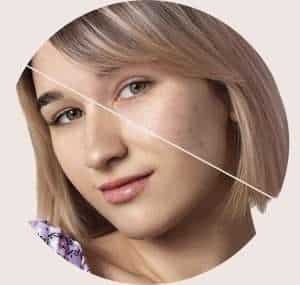 We follow a very effective Acne Protocol with more than 90% success rate in clearing Acne in 3-4 months.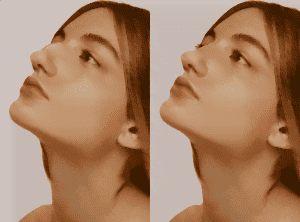 Injecting kybella or other Fat dissolving solution is very effective in areas where small fat pockets collect.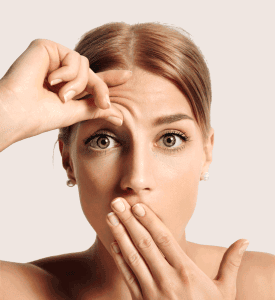 Different treatment options include Neuromodulator injection as Botox, micro needling, and PDO threads.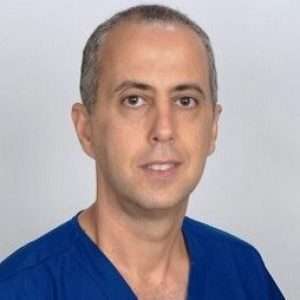 Dr. Dahabra, the renowned Medical Director at Beverly Hills Wellness Center & Med Spa, exemplifies dedication, skill, and a relentless pursuit of excellence in aesthetic medicine. His journey in the medical field is truly inspirational, marked by remarkable achievements and a tireless commitment to his profession.
Dr. Dahabra embarked on his medical journey graduating Cum Laude from medical school, standing out early for his exceptional academic performance. His desire to further his knowledge and skills led him to the esteemed University of Miami/Jackson Memorial Hospital for his medical residency training. There, he honed his medical skills and demonstrated a consistent commitment to excellence, graduating as one of the top residents in his class. During this intensive learning and practice period, he cemented his strong foundation in medical science and patient care.
He possesses a profound interest in aesthetics and wellness. His keen aesthetic sense and detailed understanding of human anatomy allowed him to excel in this niche. He brings a refined artistic approach to his practice, transforming lives by enhancing the natural beauty of his patients with meticulous precision and a gentle touch.
Continuing to demonstrate his professional prowess, Dr. Dahabra achieved the prestigious distinction of being multi-board certified by the American Board of Medical Specialties. This recognition exemplifies not only his broad range of expertise but also his commitment to adhering to the highest standards of patient care.
Today, at Beverly Hills Wellness Center & Med Spa, Dr. Dahabra integrates his extensive medical knowledge, aesthetic expertise, and passion for wellness to offer personalized, holistic care to his patients. His compassionate approach and commitment to utilizing the latest advancements in aesthetic medicine ensure his patients achieve their beauty and wellness goals.
In Dr. Dahabra, patients find a remarkable medical professional and trustworthy partner in their journey to enhanced wellness and beauty. He continues to be a driving force in the aesthetic medicine landscape, elevating standards and transforming lives one patient at a time.

Lena is the best. The service is wonderful. Everyone is professional and friendly. A clean and relaxing atmosphere.
They are excellent! Everyone there is so amazing and incredibly professional and careful! They make me look and feel beautiful and are very conscientious about healthy beauty. They're incredibly immaculate and clean, and they even have technology that gets rid of germs in the air and on surfaces, although I never see a speck of dust on anything. My results are fabulous! They also carry incredible skin care products and herbal ingredients for a beautiful face and body inside and out! They are kind, considerate, delicate, and they have a great sense of humor too! I love Beverly Hills Wellness! ❤️
Great experience, they were super friendly, sanitary, and helpful. Ingrid and Sheila were amazing! I will definitely be coming back! 😍
I LOVE this place! It is truly a God sent. The prices are more then fair and the quality surpasses it. Always a pleasure to see the ladies in the office and the Doctor is very pleasant as well. He doesn't over sale you on anything you don't need and sometimes he has to scale me down from what I think I need. Love it so much. I'm almost 40 and I credit the quality care I get here for feeling great 😻 this lips he did 👄😻
The doctor is super kind and did my Botox perfectly the very first time I saw him . Probably the best Botox results I have ever had in my 15+ years of using it. Great prices too ! I will be back !
Very clean and professional the doctor answered all questions I had and was very helpful! My first time here but I'll definitely be coming back!:)
I found a skincare line I loved using but didn't find a med spa I truly loved or felt welcomed. So I searched for salons that carry the product I used and Beverly Hills Wellness Center came up so I gave it shot. I had a facial with Lina and absolutely loved my service and the way my skin feels. She instantly made me feel welcome and like she truly cared to help heal my skin. It's a cute spa and wonderful staff! Highly recommend!
I had a wonderful facial this morning and would happily recommend the services offered here to anyone who is looking. The staff was super friendly and my esthetition was great with all my questions and concerns. Masks were used for the entire visit, I felt very safe. Thanks so much!
I went to Beverly Hills Wellness Center for my very first Facial. I love it. They took the time to explain to me the process and made my feel comfortable and relax. The staff was very professional and friendly. They are following social distancing CDC guidelines. My skin looks 10years younger. I will definitely come back.
Great Place! Can't wait to go back!
I had a great experience here came for micro needling very clean and super friendly staff made me feel comfortable from start to finish .
If you are looking for a genuine spa experience, this is the one. They are giving the best quality you can ever experience with such professional staff and their calm behaviour.
Cannot say enough things about Beverly Hills Med Spa. I am so glad i got there . Their interior gives very soothing vibes . I tried spa for the first time and it was an excellent experience . I'll be definitely going back again and again. So in love with the quality.
Lina has given me the best facials I've ever had. In year's past, I tended to break out after my facial, but Lina really knows skin treatment and the injectables and serum they are using work best for my sensitive face. I highly recommend this place, as it's well-run, and the knowledge of their work.
Leaving this review for appreciating the efforts of Dr. Dahabra and their staff. They have been more like friends ,telling me everything what is good for my skin (they know their work very well) . I have already been here many times and every time place has been the best for me also experiencing the best quality in reasonable prices is also that get you more excited. Really suggesting this place for never had experiencing.
I meant to leave this review after my first visit with Dr. Dahabra but haven't had the time to as there is such a long list of great things to say about about this gorgeous Med Spa. I always go in with a zillion questions for him and not only does he answer them (he seriously knows his stuff) but he also educates me which is super important to me! I value his opinion and genuinely trust him. Majda who is so sweet makes her own hyaluronic serum that I can't wait to try and all of the staff are super friendly. I've been here about 5 times now doing various treatments and always leave feeling beautiful. Thank you guys for always providing such a great experience!
AMAZING!! I had a great facial by Lina, the deep pore cleansing facial was perfect for me, I needed serious work and extractions. Lina was great and explained all the products that were going into my skin, she was as gentle (as much as she could be) with my extractions. I had a little inflammation (super common) and 2 days later and my skin is radiant, glowing, smooth and soft, I even see my pores minimize which is a PLUS. I can't wait to be back not only for a facial but next time I will come for a massage. Reasonably priced, staff is super friendly and courteous all around. Highly recommend this place.
I went in for the deep pore cleanse /oxygen facial today & just loved it. Lina, my esthetician is superb! Very well trained & experienced. I love this spa. Very professional & courteous staff. I'm SO glad I saw their advertisement & booked an appointment. I'll be going back again & again & again! So very impressed with the quality here!
The staff were all super nice and professional. The facility is brand new and very clean. Each spa room is set up with an element theme: water, fire and earth. The rooms are calming, unique and inviting. They have a variety of injectables, massages and facials. I met with Dr. Dahabra for xeomin injectables. He was informative about the product and expectations. I'm happy to have found my new spot for injectables and skin care!
Best Med spa I have ever been. Very beautiful inside and all the staff and doctor are very professional and friendly . Love that they make all the skincare in house using natural ingredients . Did fibroblast with the doctor and so happy with the results. 5+ stars.
Choose The Best. Get The Best.
We thrive to be one of the best Medical Spas in West Palm Beach, Florida. Actually, our mission is to be THE BEST MEDICAL SPA IN WEST PALM BEACH. If you have any questions, then please call us at (561)318-5367 or email us at info@beverlyhillsmedispa.com