Are you looking for the professional lip fillers West Palm Beach Gardens Florida services? Alternatively, are you looking for the best Med Spa for lip augmentation in the West Palm Beach Gardens Florida area? Beverly Hills Wellness Center and Med Spa is the answer.
Dr. Dahabra believes that each lip is Unique; each patient is Unique. Lip fillers are not one size fits all.
Dr. Dahabra will evaluate your lips for Border, Volume, and Asymmetry.
He'll discuss the findings with you. A unique injection plan will be formulated depending on your needs that fit your lips and anatomy. It is also of utmost importance to take a look at the teeth as well. If the teeth need correction, then it is a great idea to fix them as well. That is if the person is willing and able to do so of course. Adjusting both the teeth and augmenting /reshaping the lips will give you the best fantastic smile you are seeking.
The evaluation will look into your lips while closed, slightly opened, smiling, and your profile.
The goal is to create a great looking lips that you want, which is excellent and natural for everyday life and of course for a perfect selfie.
His systematic approach is :
Need: to correct an imbalance, volume, and contour.
Place: fillers where needed
Avoid: areas where it is not needed
Use: less or more filler as appropriate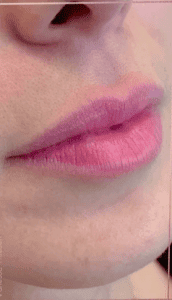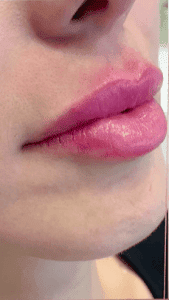 At Beverly Hills Med Spa, we use the right injectable fillers to give your lips the beautiful plumpy look.
What is our approach?
Choosing the right filler and technique, we achieve the desired look for your lips. Dr. Dahabra is also an expert ad professional in lip anatomy. It is essential to avoid injecting the filler into the lip vessels and arteries to prevent any chance of complication. The subcutaneous plane is the safest zone with rare vessels in this area.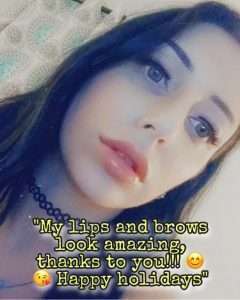 The best thing about our lip augmentation procedure is we don't use surgical methods. Yes, the fillers are injected into the lip itself and to the lip borders to define and augment your lips. If you are interested in getting the lip fillers in West Palm Beach Gardens, Florida, then we are offering the non-invasive lip injection procedure in our office. We give you peace of mind that after the process, you can resume your normal activities the same day in most cases.
Minimal Discomfort!
The discomfort during the procedure would be minimal. We use topical anesthetic as well as a local anesthetic injection block sometimes to make you as comfortable as possible. We try to use fewer injections as well to reduce swelling and bruising that are both temporary.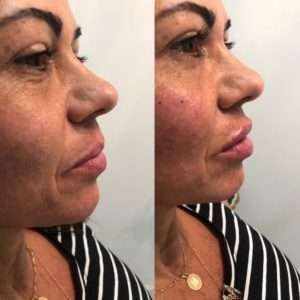 Modify The Cosmetic Appearance Of Your Lips With Lip Fillers & Lip Augmentation at our office in West Palm Beach Gardens Florida!
Lips are one of the most beautiful and essential features of your face, and they say more about you and your personality. Full lips with a defined and proper shape are undoubtedly considered a sign of youth and beauty.
With time, lips naturally lose their volume and sometimes their glow. They start looking thinner and less defined. However, don't worry, it's natural and happens to almost everyone with age. The wrinkles and fine lines on your beautiful skin can alter the look of lips further, and can easily compromise the vermilion and cupids bow borders. The good thing is that these signs can be reversed with proper care.
So if you wish to have fuller and soft lips in a defined shape, then we are offering you the best lip enhancement treatment in West Palm Beach Gardens Florida area with the advanced dermal fillers, specially designed for you.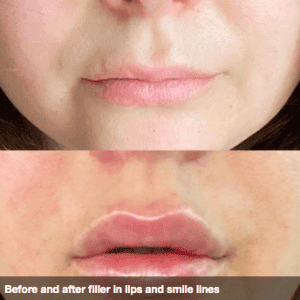 Professional Lip Fillers West Palm Beach Gardens Florida & Lip Augmentation West Palm Beach Gardens Florida
At Beverly Hills Wellness Center and Med Spa in West Palm Beach, we offer a highly customized and professional lip filler injection in West Palm Beach Gardens Florida area to the customers close and far to our location. We perform other several skin treatments as well; we have been in this industry for many years and have been serving the customers with the best and demanded services. Our staff is proud to offer the services in most hygienic, personal, and boutique-like environment. Your lip procedure will be customized to ensure you get the best possible results and get satisfied with the treatment.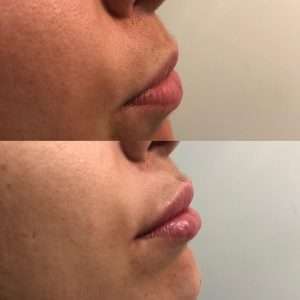 Best Restylane Kysse offer West Palm Beach Gardens Fl
Yes, your health and safety are vital for us— with years of proper training in all lip procedures, Beverly Hills Med Spa ensures you will get the desired results for lip filler injection procedure.
Volume desired: 
A syringe of filler has 1 cc in most brands. This is important as you are deciding with your practitioner your goal. A subtle increase in volume requires 0.5 to 1 ml (1 syringe), moderate is 1 to 2 ml(1 to 2 syringes), and large is 2 to 4 ml(2 to 4 syringes). Dr. Dahabra usually injects only 1 syringa at a time. A repeat injection can be performed in a couple of weeks if desired to give more volume to the lips.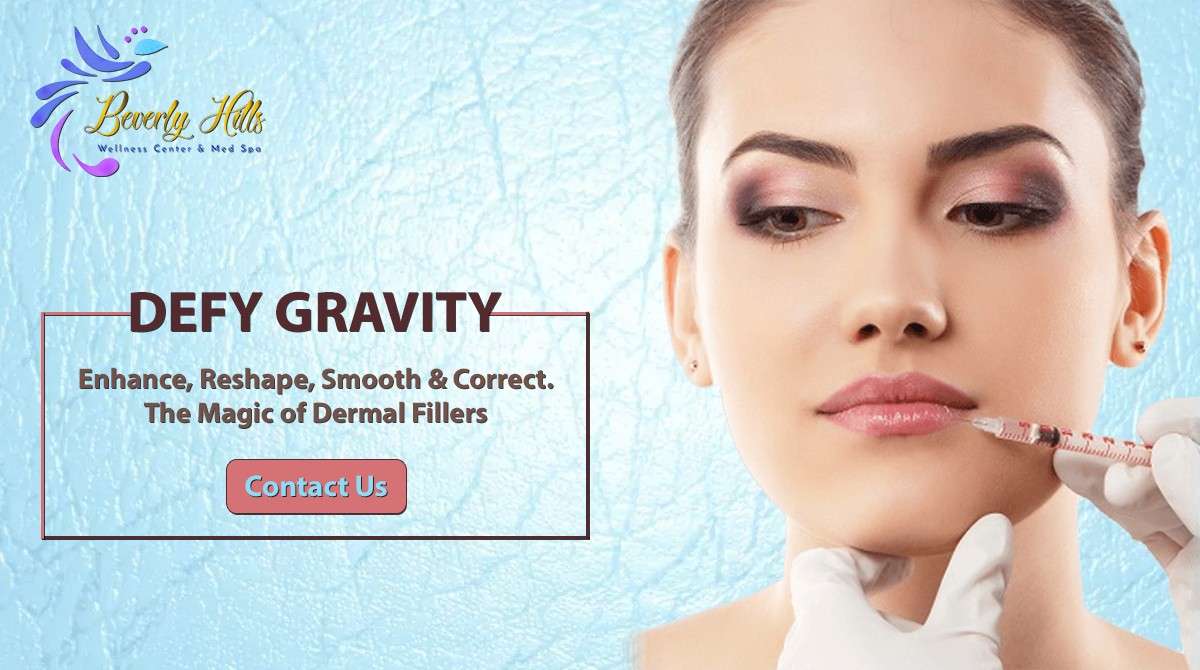 Best Restylane Kysse offer West Palm Beach Gardens Fl
What is lip filler?
Lip Augmentation is described as a medical cosmetic intervention, which gives the patient's lips plumper, and fuller look. No doubt, with the advancement in technology, injectable dermal fillers have taken up the cosmetic industry by storm and now are the most commonly used ways to augment the lips in less time. However, there are many dermal fillers in West Palm Beach Gardens Florida that can be used as an injection into your lips and the surrounding tissues to get the desired effects for them.
The most common fillers which are used today are the products that contain substances like hyaluronic acid, and it's a natural substance that is found within the human body and helps in getting volume for the lips.
What Will The Results Of Lip Fillers West Palm Beach Gardens Florida?
The results of lip filler injections would be mind-blowing. Lip fillers add the appearance of your lips by adding:
More volume
Enhance shape
Also, beautiful structure
Usually, the effects remain for about six months, but in most cases, it could be up to a year. After that period, more injections will be needed to maintain the shape.
What Are The Lip Fillers Injections Benefits?
No doubt, the benefits are abundant. Once the fillers are injected, the gel material goes in between the tissues and gives fuller shape and supports the tissues in and around the lips. Here are some notable benefits which are as follows:
Lasting Results:
Well, the results will not be permanent, but they last a great deal of time before requiring a new treatment. The effect typically remains six months, but it can be varied individual by individual.
No More Bumps: 
We choose the right smooth filler for your lips. This will minimize the chances of bumps feeling. Also, smoothing it out after injections help as well to make it feel soft.
Minimal Bruising and swelling:
The procedure is performed by board-certified aesthetic medicine Dr. Dahabra, who ensures there is minimal bruising associated with a lip treatment. He uses the least number of injection and treats the area with ice after to leave the least amount of bruising and swelling.
Gradual filling of lips:
Dr. Dahabra likes to use the least amount of filler and start with one syringe for both the body and the border of lips. This will give a chance for a follow-up visit to assess if the patient needs anymore until the customer gets the desired results for lips.
Downtime:
Dr. Dahabra uses a gentle and gradual technique. This will enhance the chances of complications like bruising and swelling. In most cases, patients can go back to their normal activities with minimal to no downtime. Most patients can resume their routine on the same day or the next day.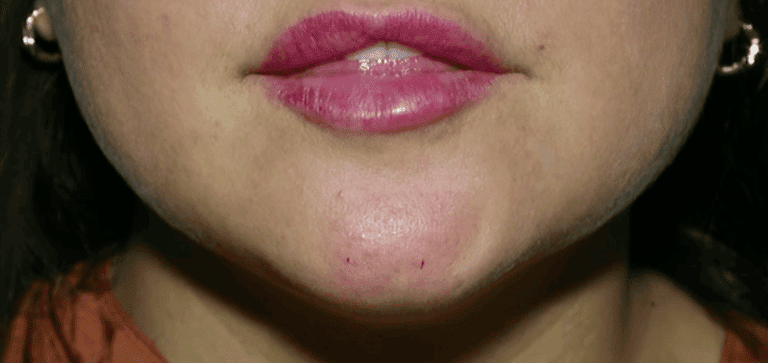 Choosing the wrong injector can cost you money, time, and aggravation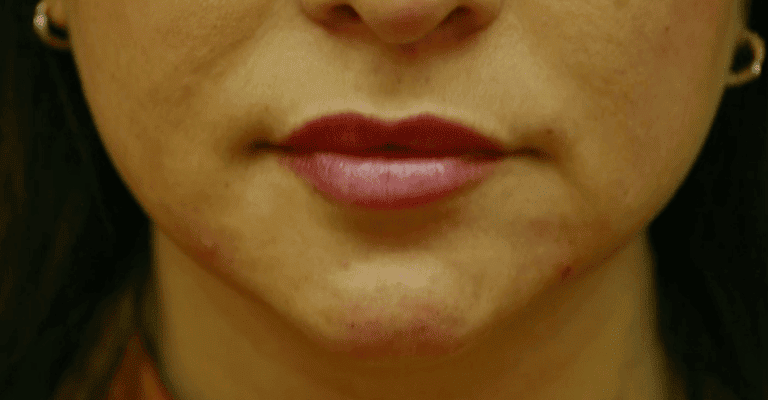 After dissolving the old filler, Dr. Dahabra re-injected the patient's lips all over
What Else Can I do to enhance my results of lip augmentation in West Palm Beach??
We recommend that you use a topical Hyaluronic acid after the treatment to smoothen out and plump the lips even more. The topical treatment will also keep your lips moist and help reduce the lip lines that are exaggerated by dry lips. Apply the treatment twice a day the same way you would apply a chapstick. The application would last much longer and it adds subtle volume as well. Make sure you ask us about the topical HA at your checkout after the treatment.
What Happens if I don't like my augmented lips?
The good news is that most people fall in love with their lip fillers. In the rare case that you don't like your new look then a medication will be injected to dissolve it.
Set an Appointment with Us
At Beverly Hills Wellness Center and Med Spa in West Palm Beach Gardens Florida, we offer non-surgical and minimally-invasive cosmetic procedures. Your safety and satisfaction is a priority; our specialists work hard to help you achieve desired lips look.
So if you want to learn more about lip fillers West Palm Beach Gardens Florida and lip augmentation West Palm Beach Gardens Florida, then get in touch with us.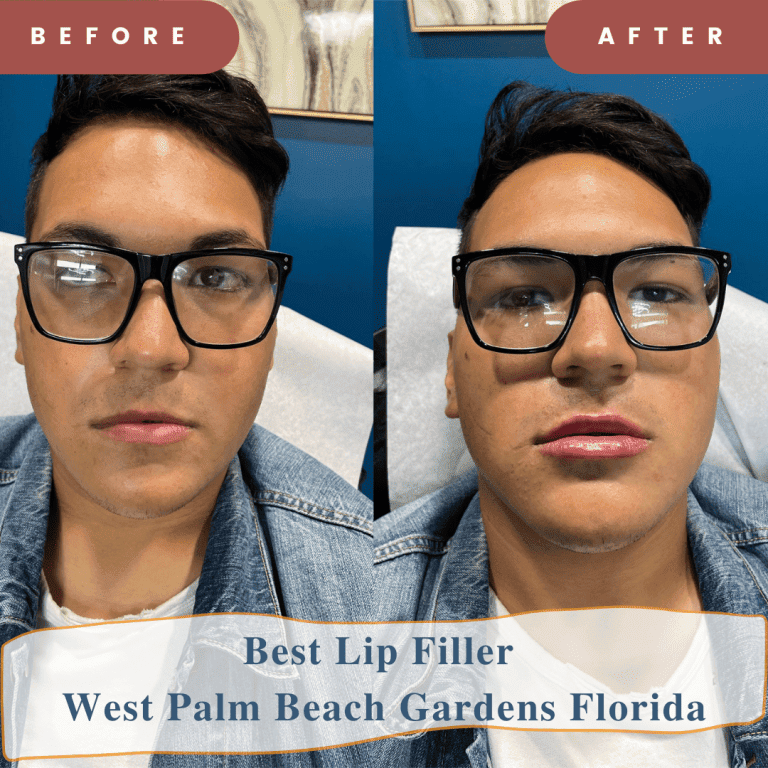 Best Juvederm West Palm Beach Gardens Florida