Xeomin West Palm Beach Fl

Get BOTOX At Berely Hills Wellness Center & Med Spa Today
Treatment for wrinkles and fine lines
Get those wrinkles gone today
Jalaine Campbell
February 13, 2023
This being my very first time getting lip fillers I was super nervous, upon arrival I was greeted by Josh who was very friendly and talked me through the process which helped calmed my nerves tremendously! The doctor is super nice, and very funny, he had me and my mom cracking up most of the appointment. I am obsessed with my new lips my confidence is through the roof!!The office is clean and well kept, office staff is nice and welcoming. I'm definitely going to be back!
I received the microneedling service by Gabriela. Everything was perfect from start to end. I really enjoyed how she explained in depth the steps that she was performing throughout the entire procedure. She also explained the importance of many different products that applied directly to my skin. Definitely would recommend this amazing procedure at a spectacular med spa!
danae marino
December 12, 2022
I am super picky when it comes to anything with my face and skin! Sheila is super friendly, professional and great at what she does! The staff is also wonderful to deal with! I am new to the area so I am excited to have found a team of people who are great at what they do! highly recommend!!!
Haley Starnes
December 4, 2022
Such a great place! Lina was amazing for my microneedling. She made me feel so comfortable and relaxed! Prices were also very reasonable! Will definitely be back.
Amanda Grant
December 3, 2022
Absolutely loved my experience at this office. From the front staff, Ingrid and Josh from scheduling my appointments to knowing everything about every procedure and of course the Doctor who is super friendly, professional, and does an amazing job. I always leave feeling beautiful, satisfied, but most of all confident. Im looking forward to going back in a couple of months. .
James Montenegro
November 24, 2022
Incredible Spa! My wife Esperanza comes home raving how professional and nice the staff is. From the front desk to services provided by Gabriella and the doctor. It's wonderful to know that she is in great hands. Continue to maintain that excellent service level! I'm now ready to utilize the services provided.
Alicia Caraballo
October 1, 2022
I visited Beverly Hills Wellness Center & Med Spa before covid to get some information on service and pricing. I finally made an appointment and had a diamond glow facial prior to a big event. The result was amazing! After my second visit, I am confident that I will make them my home Spa. The spa decor is tastefully done and it's very clean. My therapist Lina is knowledgeable and gentle with a big personality. The spa manager Ingrid is professional and very efficient. Front desk staff is polite on the phone and in person and takes care of you on a timely manner. Dr. Dahabra is super cool😎. I am very happy with the service I get there and look forward to my future visits.
Crissy Crosby
July 23, 2022
My favorite place for all things skincare. Everyone who works at here is so nice and accommodating. From the front desk to Dr. Dahabra, I always have a pleasant experience. A special mention for Lina which is who I normally see, she is the absolute BEST!
Xeomin West Palm Beach Gardens Florida, made by Merz Pharmaceuticals, is an FDA-approved injectable neuromodulator for the treatment of moderate to severe facial lines including frown lines, crow's feet, and forehead wrinkles. Having a similar activity to Botox and other neurotoxins, Xeomin is now becoming a safe and effective treatment used by many physicians to treat different cosmetic conditions.
How does Xeomin West Palm Beach Gardens Florida work?
Xeomin is incobotulinumtoxinA neurotoxin made from the bacteria that causes botulism. Xeomin is capable of blocking the neural conduction to specific muscles, causing a temporary reduction in muscular activity. Unlike dermal fillers, this formula only affects muscle movement. Xeomin won't affect filling deep facial lines that have already formed. Its functioning has been demonstrated in several US clinical trials, showing that its efficacy and safety are non-inferior to the ones of Botox and other formulas used in the same cosmetic procedures.
What are Xeomin West Palm Beach Gardens' Florida benefits?
Xeomin is capable of providing excellent results in just one application. Here is a list with some of the fantastic advantages this new formula can give you: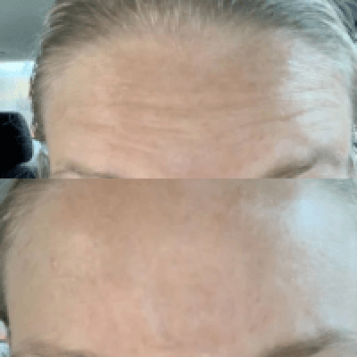 Best Botox Promotion West Palm Beach Gardens Fl
It is an FDA-approved formula, guaranteeing safety and effectiveness.
It does not need to be refrigerated before use, simplifying its distribution.
Because it does not include any additives, the formula is more pure and natural and has fewer risks of developing side effects.
Reduces severe frown lines
It can help with moderate to severe facial lines including frown lines, crow's feet, and forehead wrinkles. Its effects can appear within one week, typically lasting from 2 to 6 months.
So, Do you have any questions about Xeomin West Palm Beach Gardens Florida? Do you want to improve your look and give yourself a gift? Then come to our clinic at the Beverly Hills Wellness Center and Med Spa in West Palm Beach. We will take outstanding care of you! You want to know even more about this formula and our practice? Call us at (561)318-5367 or visit us at beverlyhillsmedispa.com. You can trust your skin to us. We have excellent specialists in all Med Spa, Wellness, and Day spa fields.