Best Lip Fillers in West Palm Beach Gardens Florida, Fl

Get BOTOX At Beverly Hills Wellness Center & Med Spa Today

Treatment for wrinkles and fine lines
Get those wrinkles gone today
Jalaine Campbell
February 13, 2023
This being my very first time getting lip fillers I was super nervous, upon arrival I was greeted by Josh who was very friendly and talked me through the process which helped calmed my nerves tremendously! The doctor is super nice, and very funny, he had me and my mom cracking up most of the appointment. I am obsessed with my new lips my confidence is through the roof!!The office is clean and well kept, office staff is nice and welcoming. I'm definitely going to be back!
I received the microneedling service by Gabriela. Everything was perfect from start to end. I really enjoyed how she explained in depth the steps that she was performing throughout the entire procedure. She also explained the importance of many different products that applied directly to my skin. Definitely would recommend this amazing procedure at a spectacular med spa!
danae marino
December 12, 2022
I am super picky when it comes to anything with my face and skin! Sheila is super friendly, professional and great at what she does! The staff is also wonderful to deal with! I am new to the area so I am excited to have found a team of people who are great at what they do! highly recommend!!!
Haley Starnes
December 4, 2022
Such a great place! Lina was amazing for my microneedling. She made me feel so comfortable and relaxed! Prices were also very reasonable! Will definitely be back.
Amanda Grant
December 3, 2022
Absolutely loved my experience at this office. From the front staff, Ingrid and Josh from scheduling my appointments to knowing everything about every procedure and of course the Doctor who is super friendly, professional, and does an amazing job. I always leave feeling beautiful, satisfied, but most of all confident. Im looking forward to going back in a couple of months. .
James Montenegro
November 24, 2022
Incredible Spa! My wife Esperanza comes home raving how professional and nice the staff is. From the front desk to services provided by Gabriella and the doctor. It's wonderful to know that she is in great hands. Continue to maintain that excellent service level! I'm now ready to utilize the services provided.
Alicia Caraballo
October 1, 2022
I visited Beverly Hills Wellness Center & Med Spa before covid to get some information on service and pricing. I finally made an appointment and had a diamond glow facial prior to a big event. The result was amazing! After my second visit, I am confident that I will make them my home Spa. The spa decor is tastefully done and it's very clean. My therapist Lina is knowledgeable and gentle with a big personality. The spa manager Ingrid is professional and very efficient. Front desk staff is polite on the phone and in person and takes care of you on a timely manner. Dr. Dahabra is super cool😎. I am very happy with the service I get there and look forward to my future visits.
Crissy Crosby
July 23, 2022
My favorite place for all things skincare. Everyone who works at here is so nice and accommodating. From the front desk to Dr. Dahabra, I always have a pleasant experience. A special mention for Lina which is who I normally see, she is the absolute BEST!
Do you want to have the perfect pout?
Lip fillers are a cosmetic treatment that has become increasingly popular recently. It is because they are relatively easy and provide quick results. That's why we offer lip fillers using the latest techniques to provide natural-looking results at Beverly Hills Wellness Center and Med Spa. We proudly offer this service to our clients in West Palm Beach Gardens, Florida.
Our goal is always to help you achieve your desired look. We offer various filler options to suit your individual needs, and we're committed to providing you with excellent service. Our team of experts is looking forward to helping you to achieve your beauty goals.
Schedule a consultation at Beverly Hills Wellness Center and Med Spa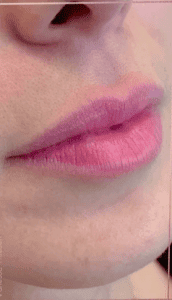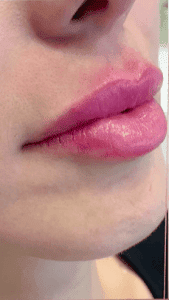 Best Lip Fillers in West Palm Beach
What is a lip Filler, and How does it work?
Lip fillers, also known as dermal fillers, are a type of cosmetic injection. They are used to plump up lips that may have lost volume due to aging or other factors. Lip fillers can also improve the lips' symmetry and create a more defined lip line.
Lip fillers are injected into the lips using a fine needle (Lip injections). The filler is usually made from hyaluronic acid, which is a substance that naturally occurs in the body. It helps to reduce the risk of allergic reactions. Once injected, the filler adds volume to the lips, creating a fuller, more youthful appearance.
Lip Augmentation is a medical cosmetic intervention that gives the patient's lips a plumper and fuller look. No doubt, with the advancement in technology, injectable dermal fillers have taken up the cosmetic industry by storm and now are the most commonly used ways to augment the lips in less time. However, many dermal fillers in West Palm Beach Gardens, Florida, can be used to inject your lips and the surrounding tissues to get the desired effects for them.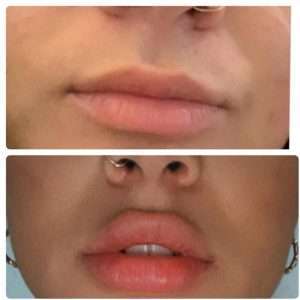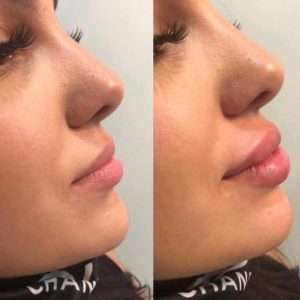 What are the benefits of Lip Fillers Injections?
The benefits are excellent! When you get lip filler injections, it will:
Make your lips appear fuller and plumper (Lip volume).
Enhance the symmetry of your lips.
Create a more defined lip line.
Give you a more youthful appearance.
Enhancements in the appearance of fine lines and wrinkles around the mouth.
More balanced facial proportions.
Besides the benefits stated above, here are some notable benefits that make getting lip filler injections in Beverly Hills Wellness Center and Med Spa at West Palm Beach fl, an excellent choice:
Lasting Results:
The results are not permanent, but they can last about six months or more with proper maintenance, but they can vary individually.
No More Bumps: 
Unlike other injectables, dermal fillers have much smaller particles, allowing smoother and natural-looking results with fewer bumps. Using a suitable smooth filler will minimize the feeling of bumps. That is also smoothing it out after injections help to make it feel soft.
Minimal Bruising and swelling:
There is minimal bruising and swelling. The ice packs help to keep the swelling down, and it usually goes away within a day or two; we also use a topical anesthetic. However, the procedure will be performed by board-certified aesthetic medicine that ensures minimal bruising with a lip treatment, and the results are natural and safe.
Gradual filling of lips:
The dermal filler is gradually injected into the lips over time, so you can see how your lips are filling out and looking. Our Team uses the least amount of filler and starts with one syringe. That is for both the body and the border of the lips. It will allow a follow-up visit to assess if the patient needs anymore until the customer gets the desired results for lips.
Downtime or recovery period:
With a gentle and gradual technique, this procedure requires minimal downtime. Most patients can resume their routine the same day or the next day, and some can return to normal activities immediately.
Lip Injections or Augmentations are non-surgical and less invasive than other options. It is safe and effective when performed by licensed professionals, and the results are immediate.
Top 3 reasons why undergo Lip Augmentation or Lip Fillers?
Lips are one of the most defining features of our face. They can change the entire look of your face and make you look younger.
These are the top five reasons to get dermal fillers for your lips:
To achieve fuller, plumper lips: As we age, our lips start to thin and lose volume. It can happen due to a loss of collagen and elastin in the skin, a natural part of the aging process. By getting lip fillers, you can restore volume to your lips and achieve a more youthful appearance.

To improve the symmetry of your lips: Another common reason people get lip fillers is to enhance the balance of their lips. If you have asymmetrical lips, lip fillers can help to even them out and give you a more balanced look.

To create a more defined lip line: If you have ever wished for a more defined lip line, lip fillers can help. You can create a more explicit definition between your upper and lower lips by filling in the lips. It can give you a more polished look overall.
 If you are considering lip fillers, it is essential to consult a licensed professional to ensure you get the best possible results.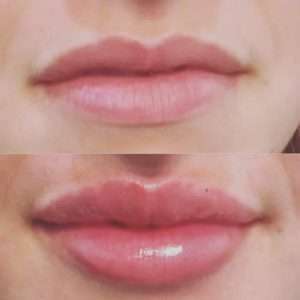 Beverly Hills Wellness Center and Med Spa: Lip fillers procedure and Approach
Our Doctor believes that "each lip is unique; each patient is unique." Lip fillers are not one size fits all.
Here are the steps that our doctor takes to ensure you get the best result:
Dr. Dahabra will evaluate your lips for Border, Volume, and Asymmetry
He will discuss your goals and what you want to achieve with the lip filler. He will choose the best dermal filler for your lips based on your individual needs. He will take a look at the teeth as well. Adjusting both the teeth and augmenting /reshaping the lips will give you the best fantastic smile. However, that is, if the person is willing and able to do so.
The evaluation will look into your lips while closed, slightly opened, smiling, and your profile
The goal is to create the great-looking lips that you want, which are excellent and natural for everyday life and, of course, for a perfect selfie.
Our systematic approach is :
Need: to correct an imbalance, volume, and contour.
Place: fillers where needed
Avoid: areas where it is not needed
Use: less or more filler as appropriate
By choosing the suitable filler and technique, we achieve the desired look for your lips. Dr. Dahabra is also an expert ad professional in lip anatomy. It is essential to avoid injecting the filler into the lip vessels and arteries to prevent any chance of complication.
The best thing about our lip augmentation procedure is we don't use surgical methods. Yes, the fillers are injected into the lip itself and to the lip borders to define and augment your lips. If you want the lip filler in West Palm Beach, set an appointment with us.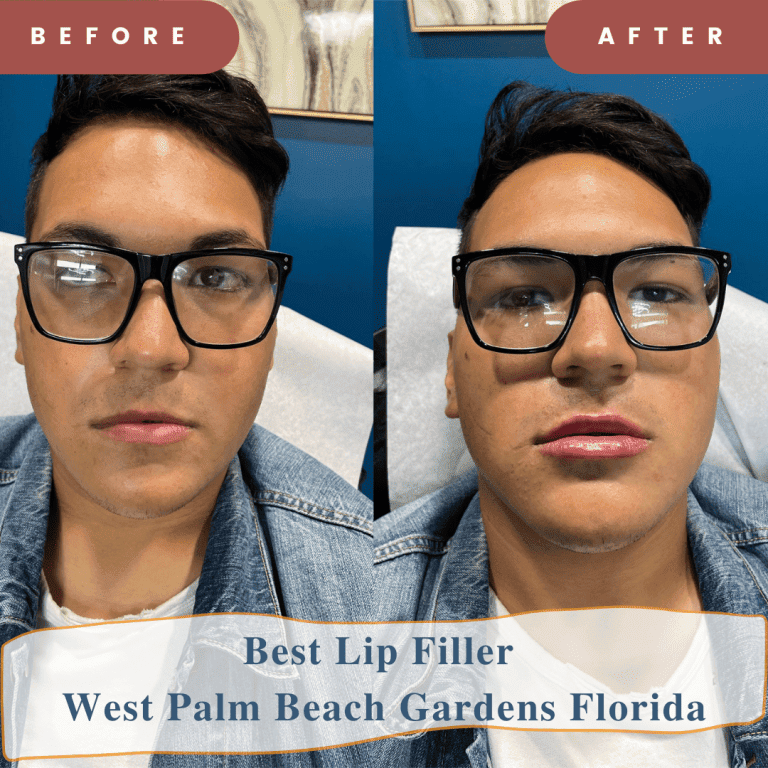 Perks of choosing Beverly Hills Wellness Center and Med Spa
We at Beverly Hills Wellness Center and Med Spa pride ourselves on providing the best possible experience for our patients. Our staff is highly trained and experienced. You can trust that you are in good hands when you choose us for your lip filler needs. Your lip procedure will be customized to ensure you get the best possible results and get satisfied with the treatment.
Here are some reasons that make us different from others:
We use the latest techniques and technologies
The experienced and licensed staff
Achieve natural-looking results
Minimal to no downtime
Customized treatment plans
Affordable pricing
If you want a place to get lip fillers in West Palm Beach Gardens, Florida, then Beverly Hills Wellness Center and Med Spa is the best place for you!
Q: What does lip augmentation cost?
A: The final cost will depend on factors such as the type of filler used and the number of syringes required.
So, if you're looking for lip enhancement to achieve fuller, plumper lips, improve the symmetry of your lips, or create a more youthful appearance, lip filler may be the proper treatment for you. We would be happy to answer any questions and help you get started on achieving the fuller, more voluptuous lips you've always wanted.
At Beverly Hills Wellness Center and Med Spa in West Palm Beach, Florida, we offer non-surgical and minimally-invasive cosmetic procedures. Your safety and satisfaction are a priority; our specialists work hard to help you achieve your desired lips look.
Schedule a consultation today to see what we can do. Call (561) 318-5367.
When you choose the best, you'll get the best!