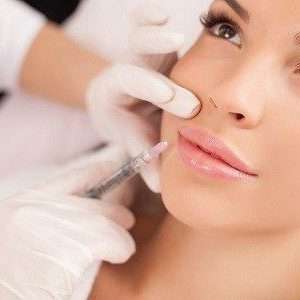 Danielle Long
October 11, 2023
I had my first ever Botox injections today with Dr. Dahabra. From the moment I walked through the door the staff were fantastic and made me feel welcomed. Dr. Dahabra answered all of my questions and was wonderful with easing my first-timer jitters. Turns out Botox does not hurt nearly as bad as I was expecting, or maybe Dr. Dahabra is just that good. Results are still pending, but I had a great experience and will definitely return for other services.
aubrey keplin
October 5, 2023
Lauren K was the best! She was very accommodating to my schedule and made me feel confident and comfortable in my treatment! I drove all the way from Fort Lauderdale to WPB to go to her and I would make the drive every time!!
Iliyana Buhtiyarova
September 30, 2023
Absolutely love this place! Very clean and neat. The staff is very kind, Dr Dhabra is so kind, gentle and professional. His skills are far beyond my expectations!! I did my first time Botox and I am so happy I put my trust in him. HIGHLY RECOMMENDED. The only place that has so many positive reviews that are actually accurate!! Can't wait to use more services there.
Esmira gheisary
September 28, 2023
The best MedSpa salon with very professional and friendly stuff. Thank you!
Page Weinstein
September 23, 2023
I love this place! I am deathly afraid of needles (I actually pass out every time) but the Dr. is so amazing! He is so professional, patient with me and amazing in his care! I have been going here for years, even when I moved away to Pennsylvania, I still come back to get my Botox done here! I highly recommend!
Sasha A.
September 19, 2023
I've been coming to Beverly Hills Wellness for 2 years now and working with Lena. About a year ago, I started getting the worse acne I've ever had in my adult life. Lena evaluated my face and suggested a few facial treatments to remove the acne and clear my skin. Fast forward to a year later now, my skin has returned to its normal smooth texture and I rarely get any breakouts. I accomplished all this my religiously coming every month and working with Lena. She's a lifesaver that completely saved my skin when I didn't know what else to do! BHWC is my go to for all my beauty treatments now! Love it!
Frequently Asked Questions (FAQs)
Q: What are the benefits of BellafillⓇ?
A: BellafillⓇ offers several advantages, including:
Immediate correction of facial wrinkles and folds.

Long-lasting results that can persist for years.

Improved collagen production for enduring benefits.

Minimally invasive procedure with minimal downtime.
Q: How does BellafillⓇ work?
A: BellafillⓇ contains tiny PMMA microspheres that provide structural support and stimulate collagen growth. These microspheres are suspended within a collagen gel, which instantly plumps and smoothes the treated area while the microspheres encourage the body to produce its own collagen for sustained improvements.
Q: Is BellafillⓇ safe?
A: BellafillⓇ is FDA-approved and considered a safe and effective treatment when administered by qualified professionals. It has been extensively studied, and its safety profile is well-established.
Q: How long do the results of BellafillⓇ last?
A: BellafillⓇ results are long-lasting, often persisting for up to five years or more. The longevity of the results may vary from person to person, and touch-up treatments can be performed to maintain or enhance the effects.
Q: Are there any side effects of BellafillⓇ?
A: BellafillⓇ may cause temporary side effects, such as redness, swelling, bruising, or mild discomfort at the injection site. Serious side effects are rare, and our team will provide guidance on managing any post-treatment effects.
Q: Can BellafillⓇ be combined with other treatments?
A: Yes, BellafillⓇ can be used in conjunction with other cosmetic procedures, such as Botox or dermal fillers, to achieve a comprehensive facial rejuvenation. Our experts will create a customized treatment plan to address all your aesthetic concerns.
Transform Your Look with BellafillⓇ
If you're ready to rejuvenate your appearance with a long-lasting solution, contact Beverly Hills Wellness Center and Medical Spa to schedule your BellafillⓇ consultation. Our team is dedicated to helping you look and feel your best, and we're here to answer any additional questions you may have. Discover the transformative power of BellafillⓇ and experience lasting facial rejuvenation today.
[wpbb-acf-repeater name='video_gallery']
[/wpbb-acf-repeater]