Best Bellafill Dermal Filler in West Palm Beach Gardens Florida

Bellafill West Palm Beach Gardens Florida a.k.a 5 year filler is an FDA-approved dermal filler used for its long-lasting effects on improving the skin appearance by correcting facial contours and wrinkles. It is also used to treat some types of acne scars and can be applied in several parts of the face.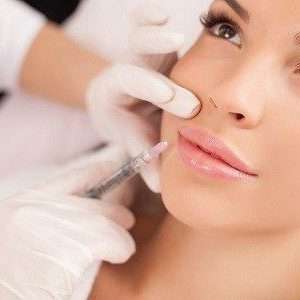 Bellafil contains collagen, which is a natural substance found in the skin´s structures. It has tiny polymethylmethacrylate (PMMA) microspheres. It also includes a local anesthetic known as lidocaine. Bellafill West Palm Beach Gardens Florida behaves as a non-resorbable dermal filler, unlike many other fillers that require other reinjections to see some positive changes.
Being the PMMA a synthetic implant material, its particles, which are roughly 30 to 50 microns in size, are accepted by the FDA. However, Bellafill should only be used by a licensed practitioner. The practitioner should be able to handle the infrequent complications such as allergic reaction.
Bellafill is capable of providing positive benefits in just one session. Here is a list with some of the fantastic advantages capable of changing your looks :
1) It helps many patients with different skin issues like acne scars, facial folds, wrinkles, etc. and it is the longest lasting dermal filler.
2) The product can be applied in more than one facial region, including the cheeks, nose, lips, around the mouth, and chin.
3) It is an FDA-approved product because of its safety studies submitted to them.
4) The whole procedure only takes from 15 to 60 minutes.
5) There is only minimal discomfort with the treatment thanks to the anesthetic action of lidocaine. However, the professional may also apply an additional topical local anesthetic agent to make the procedure even more comfortable.
5) After the treatment, the patient can return immediately to his/her usual activities.
6) The results can be noticed right after the injection, providing changes that last years(5 to 10 years)
So, are you convinced now about the benefits of Bellafil West Palm Beach Gardens Florida? Do you want to eliminate those annoying skin imperfections and give yourself a gift? Then come to our clinic at the Beverly Hills Wellness Center and Med Spa, and we will take outstanding care of you! You want to know even more about this technique and our practice? Then visit us at beverlyhillsmedispa.com.
You can trust your skin to us. We have excellent specialists on the matter capable of attending all of your needs regarding your skin and more! Visit us, and you will be amazed!