Best Microdermabrasion Treatment in West Palm Beach Gardens Florida, Fl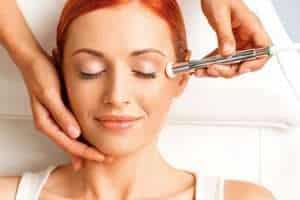 Microdermabrasion West Palm Beach Gardens Florida is a very effective way to exfoliate layers of dead skin cells and reduce the look of large pores. A gentle vacuum wand will smooth fine lines, lessen the look of discolored skin and blemishes, leaving you with a vibrant healthier complexion. Décolletage, Neck, and Back areas also may be treated. Microdermabrasion offers benefits to anyone who wants to improve specific skin conditions and rejuvenate the overall health and appearance of their skin.
Sunlight damage
Rough skin texture
Hyper pigmentation
Enlarged pores
All forms of Acne
without pustules
Dry skin
Most important it is great to enhance the penetration of skin products. Usually most of your applied topical products won't be able to diffuse to the inner skin because of the barrier layer of skin call Stratum Corneum. MD cleans and remove this dead skin layer allowing deeper penetration and enhanced efficacy of your topical skin treatments.
Best Results are usually achieved after six treatments that are around 2-4 weeks apart. After that, treatment is recommended every 4-6 weeks but not later than 2 months to maintain your results.