5 Ways to look five years younger!
Danielle Long
October 11, 2023
I had my first ever Botox injections today with Dr. Dahabra. From the moment I walked through the door the staff were fantastic and made me feel welcomed. Dr. Dahabra answered all of my questions and was wonderful with easing my first-timer jitters. Turns out Botox does not hurt nearly as bad as I was expecting, or maybe Dr. Dahabra is just that good. Results are still pending, but I had a great experience and will definitely return for other services.
aubrey keplin
October 5, 2023
Lauren K was the best! She was very accommodating to my schedule and made me feel confident and comfortable in my treatment! I drove all the way from Fort Lauderdale to WPB to go to her and I would make the drive every time!!
Iliyana Buhtiyarova
September 30, 2023
Absolutely love this place! Very clean and neat. The staff is very kind, Dr Dhabra is so kind, gentle and professional. His skills are far beyond my expectations!! I did my first time Botox and I am so happy I put my trust in him. HIGHLY RECOMMENDED. The only place that has so many positive reviews that are actually accurate!! Can't wait to use more services there.
Esmira gheisary
September 28, 2023
The best MedSpa salon with very professional and friendly stuff. Thank you!
Page Weinstein
September 23, 2023
I love this place! I am deathly afraid of needles (I actually pass out every time) but the Dr. is so amazing! He is so professional, patient with me and amazing in his care! I have been going here for years, even when I moved away to Pennsylvania, I still come back to get my Botox done here! I highly recommend!
Sasha A.
September 19, 2023
I've been coming to Beverly Hills Wellness for 2 years now and working with Lena. About a year ago, I started getting the worse acne I've ever had in my adult life. Lena evaluated my face and suggested a few facial treatments to remove the acne and clear my skin. Fast forward to a year later now, my skin has returned to its normal smooth texture and I rarely get any breakouts. I accomplished all this my religiously coming every month and working with Lena. She's a lifesaver that completely saved my skin when I didn't know what else to do! BHWC is my go to for all my beauty treatments now! Love it!
5 Ways to look five years younger!
https://www.youtube.com/watch?v=k90owId_Nv4
Just looked at the mirror and noticed that your beauty is getting masked by unwanted wrinkles or pigmentation?  With the annoying spots diminishing your confidence, it is obvious to think of an instant formula to get rid of them and rejuvenate your skin again. You may think of anti-aging lotions and potions, but usually, these products do help but might not be sufficient. You can visit Spa West Palm Beach to regain your beauty.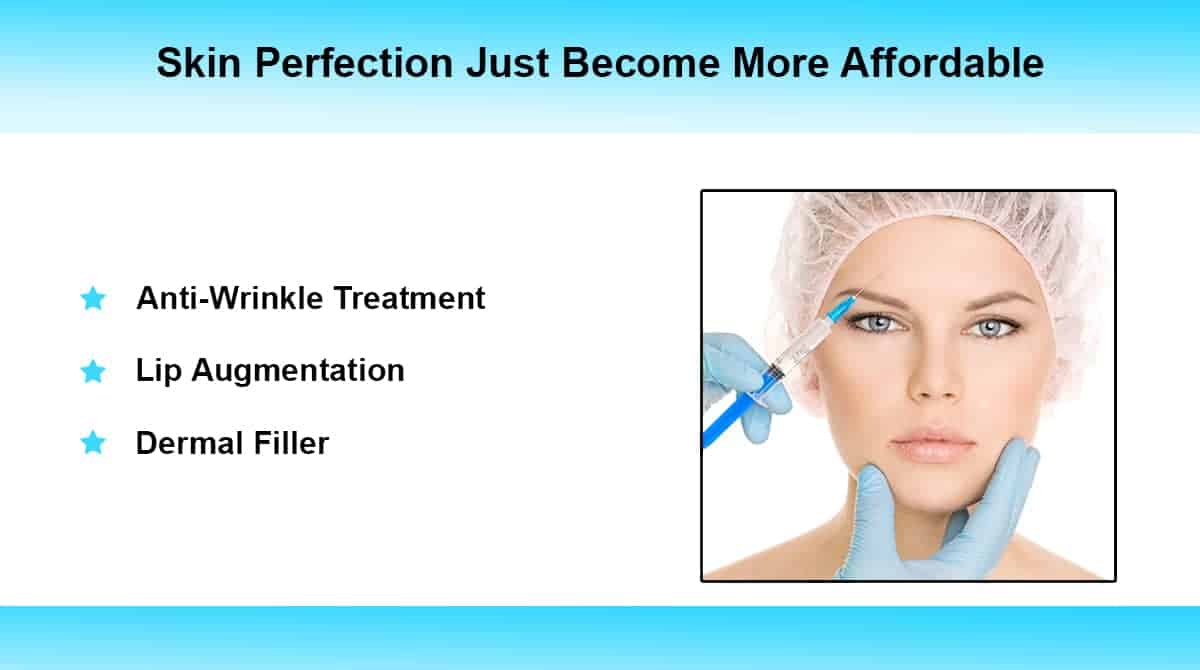 Botox Injection
Fine lines or frown lines no matter whatever you call these aging signs, it can disappear just with a few minutes of Botox.
Botox is a non-invasive FDA-approved treatment that is done by injecting Botox into the facial muscles with a tiny needle. It hinders the signal from the nerve to the facial muscles and thus minimizes its ability to contract.
It erases the wrinkles, moderate to severe frown lines between the brows, crow's feet and other signs of aging effectively.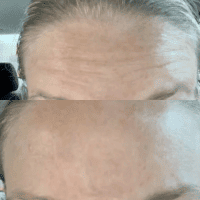 Just make sure to get an appointment for your Botox Specials West Palm Beach session at Beverly Hills Wellness Center & Med Spa, and you can see the benefits right away. The Botox treatment takes a few minutes and has no downtime. That means you will be out the door in no time with refreshing skin and radiating confidence. Try us to know why we are the best Spa in West Palm Beach.
Dermal Fillers
The lack of facial volume with thin facial tissues, etched lines, and cheeks that appear a little hollow is one of the visible symptoms of aging. Dermal fillers can remove these early signs. These are active injectable implants to give a fuller and smoother appearance to the face.
Dermal filler is gel-like substance that are injected into the skin to smooth wrinkles and replace lost volume, plump the lips, and bring back a youthful appearance. Consult a specialist of Dermal Fillers at Beverly Hills Wellness Center & Med Spa in West Palm Beach to expunge the signs of aging.
Under-Eye Bags Cream
Under-eye bags are not something new, especially when you are aging. Some eye creams can work wonderfully when it comes to under-eye bags. Look for a cream with ingredients like caffeine that brighten skin and constrict the blood vessels around the eyes and with full moisture courtesy of hyaluronic acid. Make sure you talk to our Aesthetician at Beverly Hills Wellness Center & Med Spa in West Palm Beach for a personalized consult. We can enhance and reveal your beauty in non-invasive and natural ways as well.
Sunscreen with Effective Minerals
Prevention is always better than treatment.  As sunrays penetrate into the skin and damage collagen, this leads to wrinkled, leathery skin over time. Look for a mineral sunscreen with ingredients like zinc oxide, titanium dioxide, or encapsulated Octinoxate for complete sun protection. We carry the best formulas at our Beverly Hills Wellness Center & Med Spa West Palm Beach.
Lastly, flash a big smile to give the aging process a good fight. A smiling face can look way younger than a poker one. Although it is not possible to stop the aging process, with the above-proven ways, you can give your skin a youthful appearance. We always strive to be the Best Spa in West Palm Beach.
[wpbb-acf-repeater name='video_gallery']
[/wpbb-acf-repeater]