The Best and Perfect Derma Peel Treatment in West Palm Beach Gardens Florida, Fl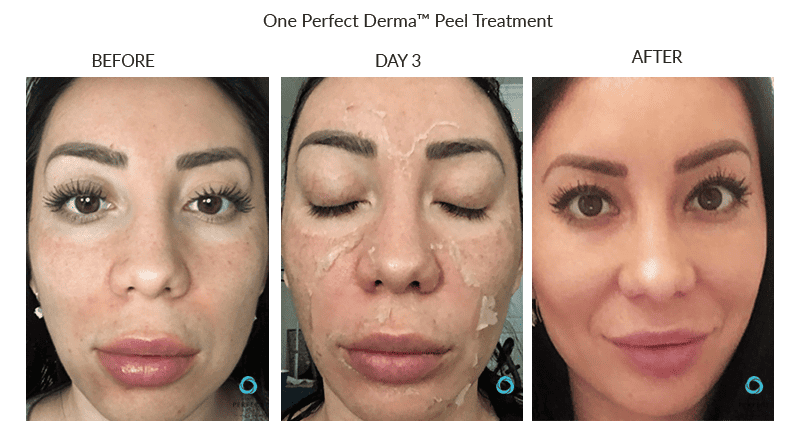 PERFECT SKIN is just a Peel Away!
The only medium depth medical grade chemical peel that features master antioxidant GLUTATHIONE for superior skin lightening and anit-agin benefits!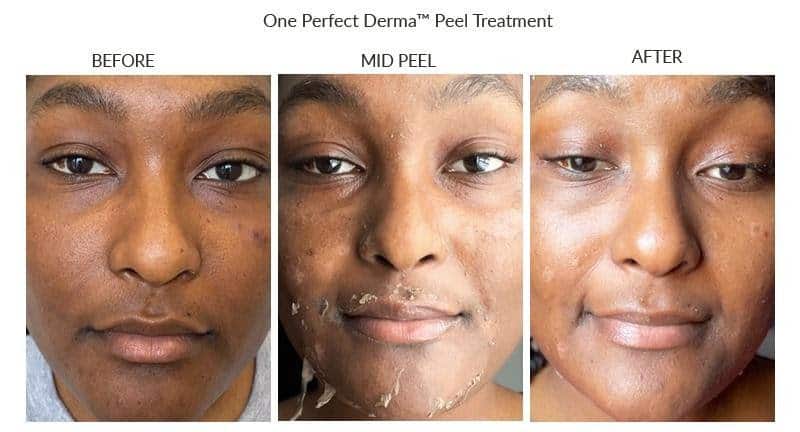 Lightens, brightens, and tightens the skin
Stimulates the production of collagen and elastin for firmer, more youthful skin 
Improves the clarity, tone, and texture of the skin
Removes and reduces hyper-pigmentation
Controls acne and improves the appearance of acne scars
Softens fine lines and wrinkles
Reduces the appearance of pore size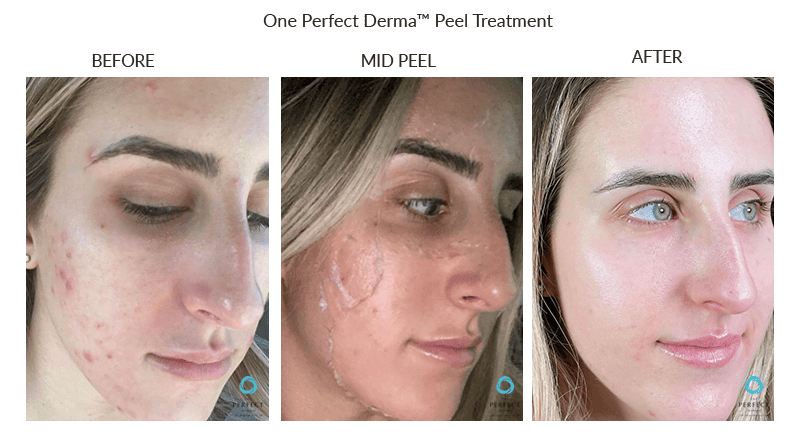 Q: "How much will I peel?"
A: Everyone peels differently.
The amount of peeling can be heavy, especially if the patient has a lot of sun damage, frosts heavily, or has never had a peel before. The skin may come off in sheets for several days.
On the other hand, those who have peels regularly or use retinoids at home may peel lightly, as there is less to exfoliate. These patients may only experience light shedding that lasts two or three days.
In some cases, patients may peel twice. This is not a cause for concern. If this happens, be sure to use plenty of post peel moisturizer to soothe the skin. Patients must not pick or pull at dead skin, rather simply allow it to shed on its own. Skin will shed easily during cleansing.
Rest assured, all patients will benefit from regular peels, which stimulate collagen and elastin production for a clearer, healthier and more youthful complexion.
Q: "It's Day 3 - what if I am not peeling yet?"
A: Timing of the peel varies for each patient.
Most patients start to peel after 48 hours. If you perform a peel on a Wednesday afternoon, peeling will likely begin on Friday afternoon or evening.
However, some patients do not peel until Day 4-5. This is not common, but it can happen. It is not a cause for concern. Be patient. As long as you prepped with acetone, used the entire peel vial and he/she used both post peel towelettes on Day 2, it is extremely unlikely that peeling will not occur.
PLEASE NOTE:  If treating a body area other than the chest, remember that visible peeling may not occur for 1-3 weeks.
Q: "When will I see results?"
A: Patients typically see clearer, brighter skin and a reduction in acne & pigment around Day 7.
Some patients may be done peeling as early as Day 6, while others, especially those who received one of the peel boosters, may take up to 10 days to heal completely. Everyone's skin is different, so if the process is a bit longer than expected, stay positive and calm, and be patient.
Patients should continue to avoid extended sun exposure, use plenty of SPF 30 and the post peel moisturizer until skin is completely healed.
Most patients see a fresher, clearer complexion around Day 7.
Please remember that the majority of patients will require three peels, spaced about one month apart, for optimal results for acne, aging skin, melasma and hyperpigmentation.